Nest Thermostat E review - New thermostat from Nest with a new look
Recently Nest has released a new version of its thermostat with a modern looking design and more affordable as compared to its previous thermostat. Officially called it as Nest Thermostat E, this thermostat comes with a frosted dull display instead of a full colored screen on its previous model. Let me show you the key points of the thermostat E quickly :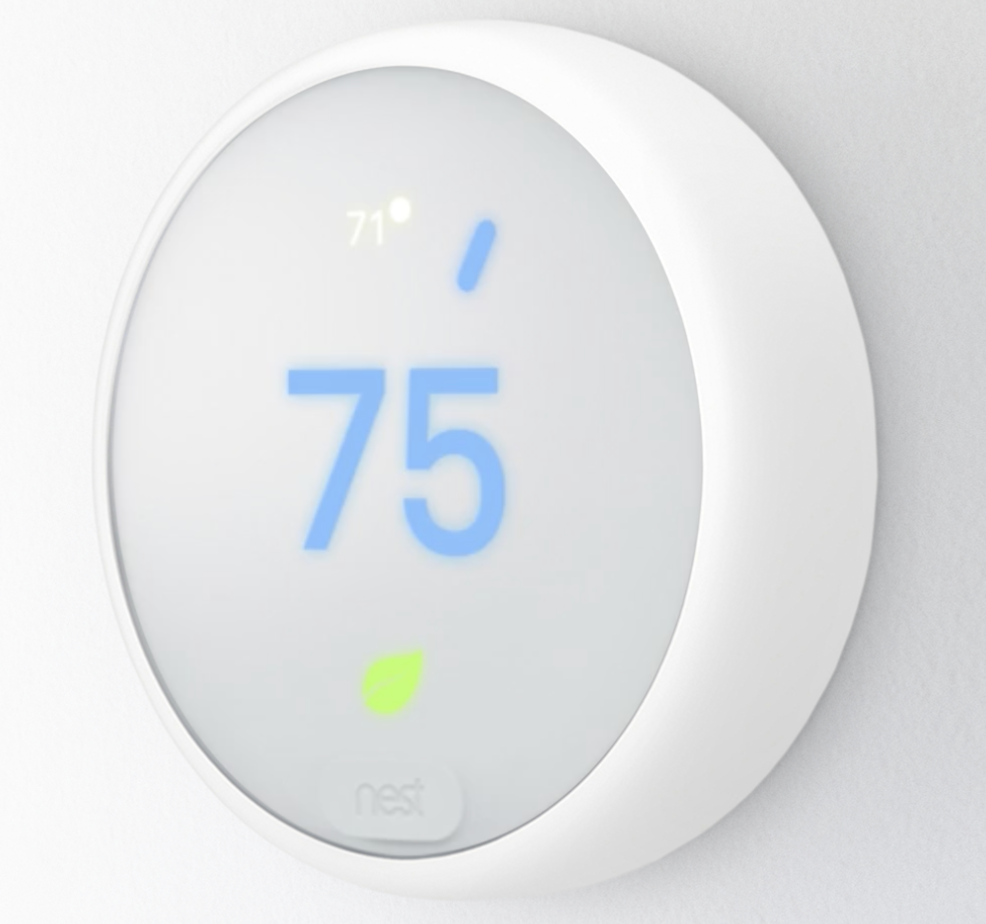 Design :
As I told you earlier, you will not get one vibrant colored screen with this product. Instead, the display is frosted and dull. It is mentioned on their website that they got the design inspiration from watercolor. Same as like watercolor, you will see the letters in soft and subtle colors. The ring around this thermostat is made from plastic. Overall, I loved the design. It is unique and on most walls, it can go unnoticed.
Energy Saver :
Nest Thermostat E can automatically turn itself down when you are not at home. Nest claims that their products can save people an average of 12% on heating and 15% on cooling bills annually. It can detect if anyone is at home or not and turn on or off a device. It also has a feature to alert you if your cooling or heating system has any problem. Nest mentioned that it is compatible with 85% of homes at US. The previous version was compatible with 95 percent.
SmartPhone compatibility :
How can we imagine a smart home device without a smartphone app? Yes, you can control Nest Thermostat E from your phone, tablet or with your smartwatch. Connect the Nest to your home wifi and control the temperature from anywhere using the app. You can check the energy history. The application can tell you if there is any problem and also let you create an account for each member of your family so that everyone can handle it.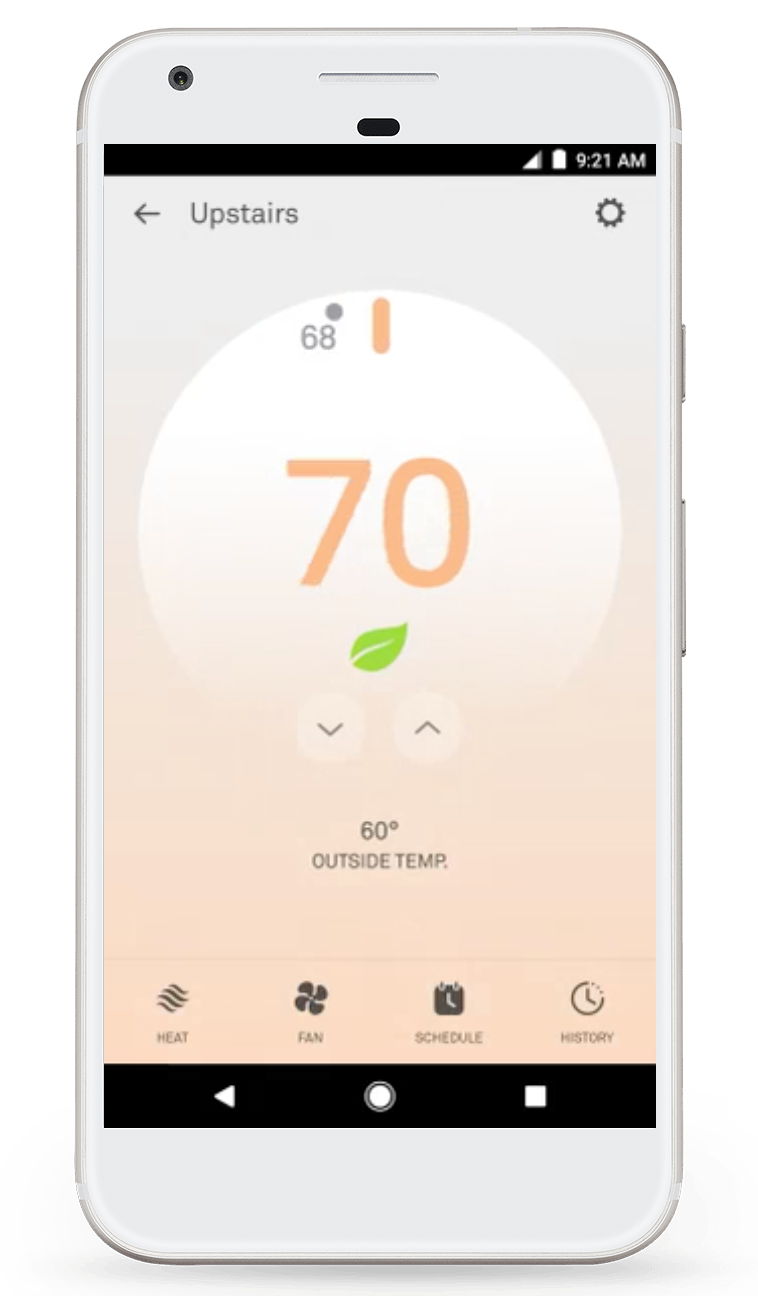 Specification :
Display: 320 x 320 resolution at 182 pixels per inch . 24 bit LCD, 1.76 in (4.5 cm) diameter
Dimension : 3.19 x 3.19 x 1.14 inches
Weight: 139 g
Color: White
Language: English (US, UK), Dutch, French (Canada, France), Italian, Spanish (North America, Spain)
Compatibility: Works with most 24V heating/cooling system that includes gas, electric, forced air, heat pump, radiant, oil, hot water, solar and geothermal.
Heating and Cooling: 1 stage of heating (W1) and cooling (Y1) and a second stage or either heating (W2) or cooling (Y2)
Heat pump: with emergency and auxiliary heat (O/B, AUX) Fan(G), Power (C, Rh or Rc). It is designed to work even if your house doesn't have a common (C) wire.    Installing a new C wire is required.
Sensors: Temperature, Humidity, Proximity/Occupancy, Ambient light
Battery: Rechargeable Li-ion battery
Power consumption: Less than 1kWh/month
image source: nest
This product is available on Amazon. Check it using the below link for the latest price :