AKASO EK7000 review : Action Camera with 4K recording on a budget
AKASO EK7000 review : Cheap Sports Action Camera with 4K recording :
EK7000 is a budget sports camera with a lot of features included that is hard to believe. In this post, I will do a quick review of its features and functionalities , but if you want to know how popular it is : Go to youtube and search for 'AKASO EK7000' : you will get thousands videos of it.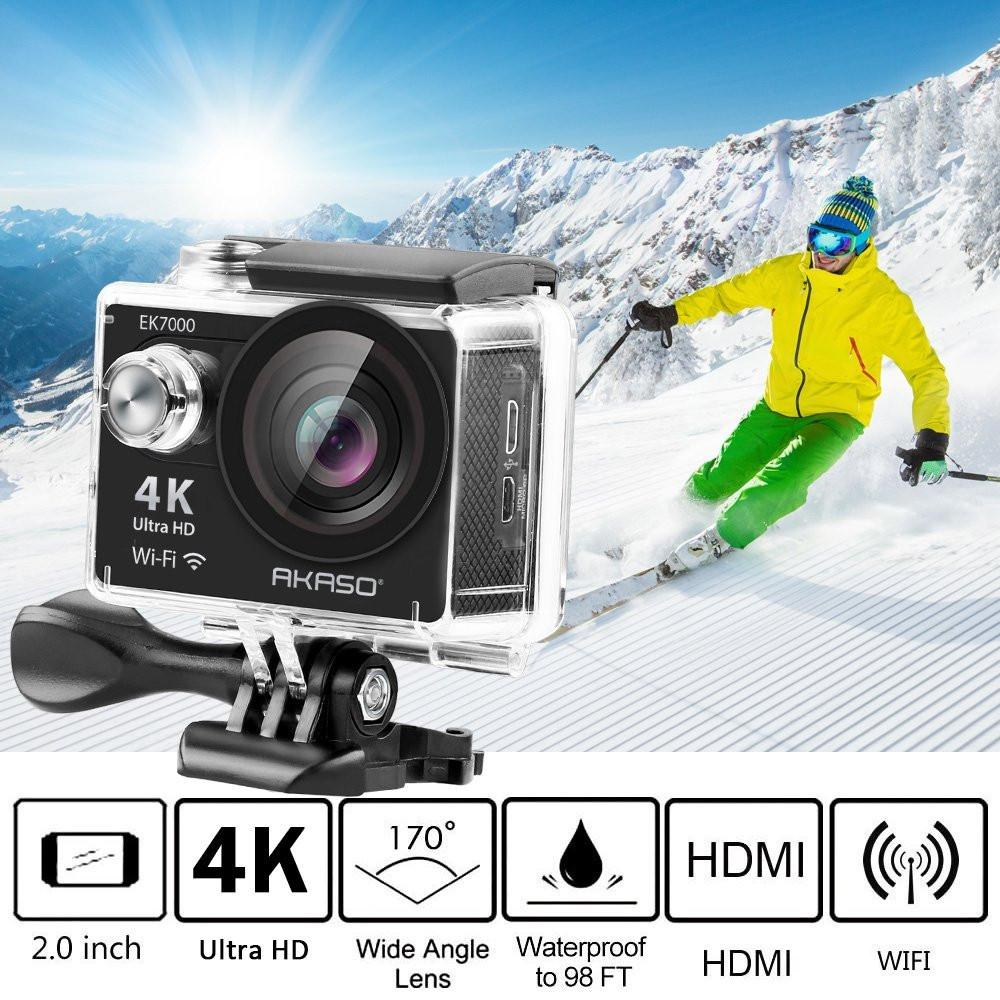 Video and Photo :
AKASO EK7000 Sports Action Camera has one 170 degree wide angle lens . You can take ultra 4K video recording at 25 fps. Lower format videos are also supported : 2.7K recording at 30 fps and 1080p at 60 fps.
With its 12 MP camera, you can take burst photos, single photo or time lapse photos . On 'Burst Photo' mode, it can take photos at 30 fps speed, which is like capturing a video !! Time lapse mode can shoot photos automatically at time interval from 0.5 to 60 seconds.
Remote Control :
It comes with a wireless wrist remote control . Using it, you can control framing shots, recording video, shift from video to photo, burst mode to time lapse mode switching etc. easily.
Built-in Wifi and HDMI:
It's built-in wifi can connect to other wifi enabled devices like smart phone, tablet, computer etc. and you can share it to social media or send it to a friend easily.You need to download iSmart DV application on your phone or tablet for that. The wifi range is 50 feet or 15 meter. It also has one HDMI port to connect PC or TV. HDMI is good for transfering large files quickly. The package doesn't contain HDMI cable, you will have to buy it separately.
Waterproof :
AKASO EK7000 is waterproof . With its durable waterproof case, you can use it up to 100 feet under water.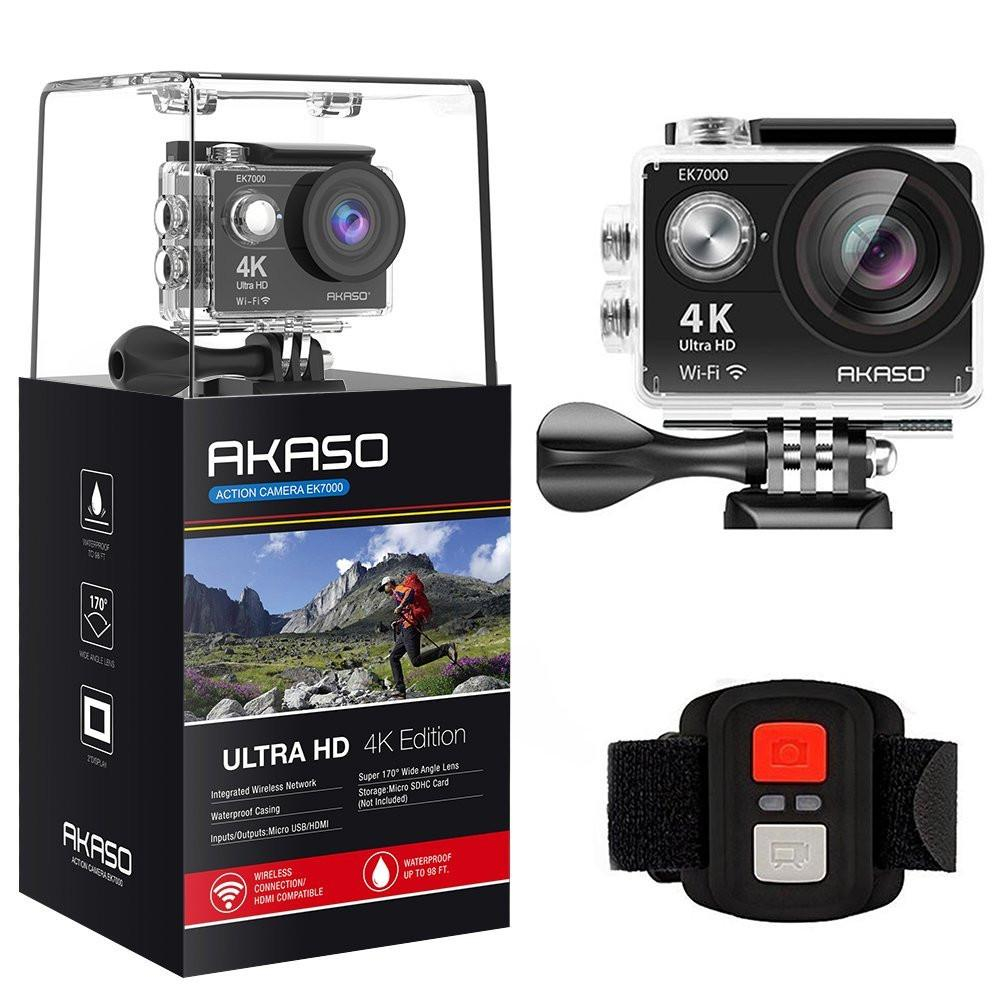 Battery :
AKASO EK7000 is powered by 2 rechargeable 1050mAh batteries . Each battery can go up to 90 minutes.
External memory :
It supports micro SD card up to 64GB. As it is used to take 4K videos, a class 10 micro SD card is recommanded to use.
You can buy AKASO EK7000 from official website of akaso or from Amazon.
image source : akaso.net