Upgrade your QC15 and QC25 headphones with this awesome adapter
AirMod Wireless Bluetooth Adapter for Bose QuietComfort 15 and 25 :
The only thing that QuietComfort 15 and QuietComfort 25 lacking is Bluetooth connectivity. If you don't want to make a jump or love your old headphone, then we have a good news for you. AirMode Bluetooth Adapter, specially designed for QC15 and QC25 will let you add Bluetooth functionality to your old QuietComfort headphones. Let's take a look at the features of this adapter quickly :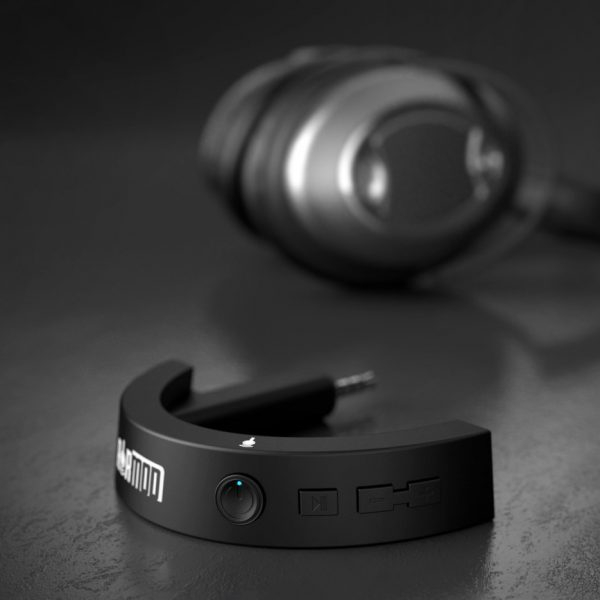 What is in the package :
One AirMod adapter and one USB cable to charge it. You can connect the cable to any USB device for charging.
Charging time :
It takes only an hour or hour and a half to fully charge. On a full charge, you can use it continuously for 8 hours. As compared to its size, this timing is really much better than other headphones. If you are late for office, you can charge this adapter while driving using the car charging adapter.
Bluetooth Version :
Airmod adapter uses Bluetooth 4.1 hardware. You can have wire-free listening experience up to more than 20 feet. which is plenty I think. Bluetooth 5 is released but most devices still use Bluetooth 4 .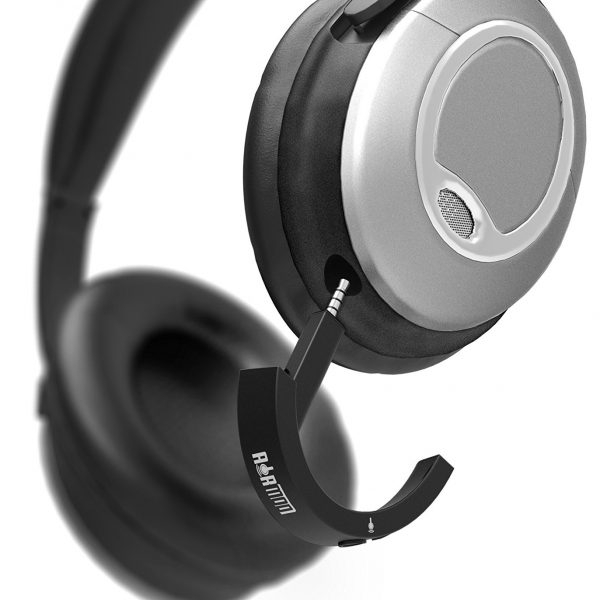 Compatible smartphones :
Airmod is compatible with all Bluetooth music playing devices. You can connect your MacBook, iPhone, iPad, Android phone or any other smartphone via Bluetooth. To connect the adapter, first press and hold the power button. One Blue coloured light will start flashing. Now open Bluetooth settings on your phone and select it from the list. To reconnect, press and hold the power button again.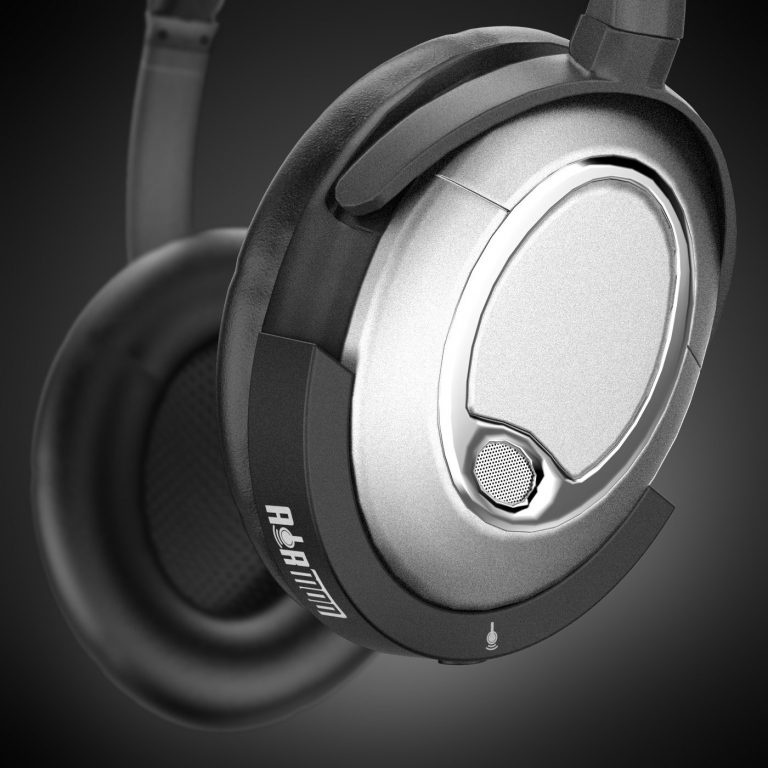 Microphone :
The Airmod wireless Bluetooth adapter comes with one built-in microphone that can be used to receive a call and other operations like 'using Siri'. You can use the power button to receive/reject a call and to activate Siri. Actually, this built-in mic is pretty good, it removes almost all background noises and offers crystal clear output.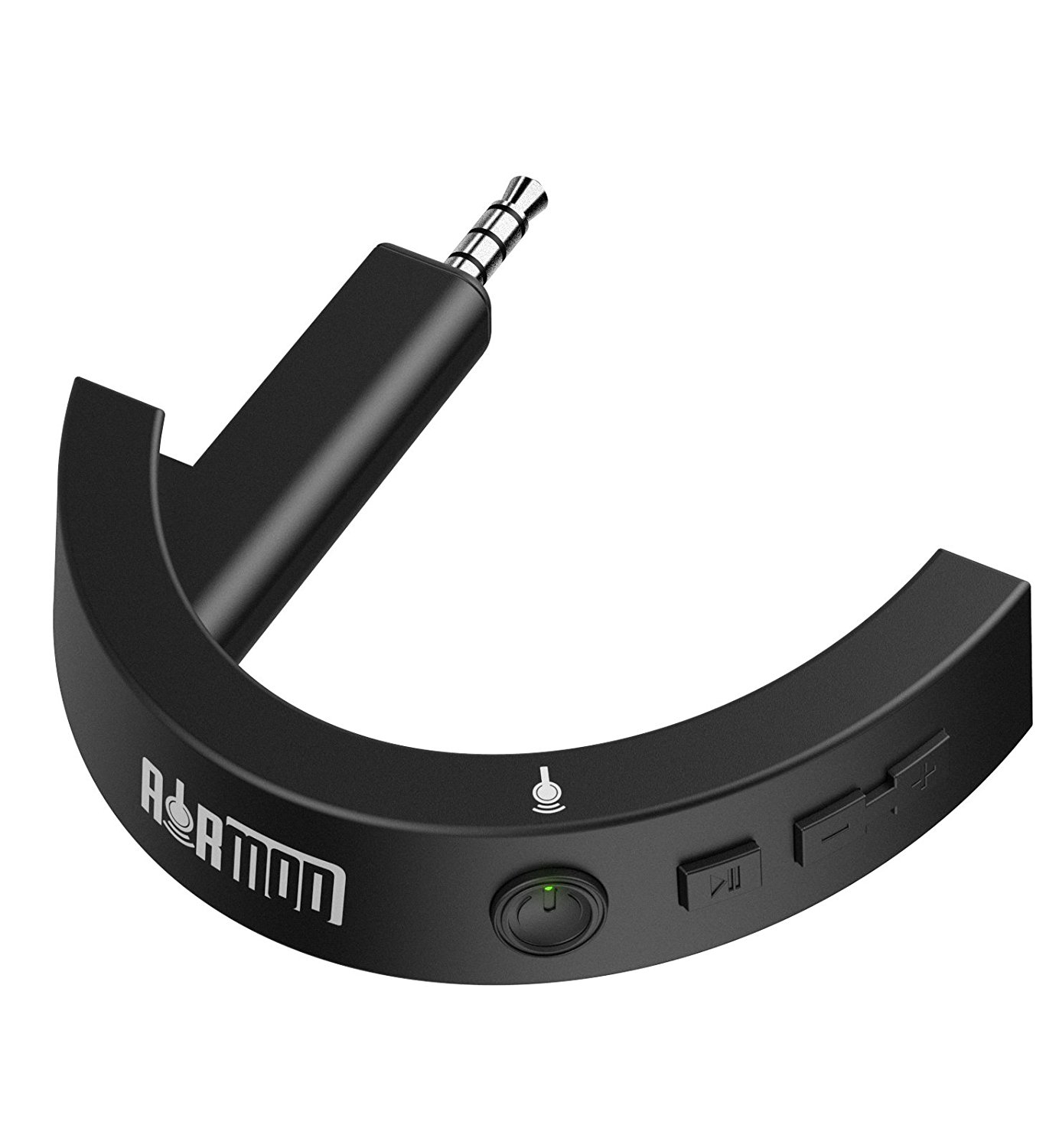 Overall, AirMod wireless adapter is designed to enliven your music experience on QC25 or QC15 headphones. A little bit pricey, but if you want to upgrade your headphones to the wireless world, believe me, you will not regret spending few bucks on this adapter.
image source : https://www.bolleraven.com