Lock your door with Voice command : August Smart Lock System
Smart Locks are used to lock/unlock doors using Smart phones. Not only for locking and unlocking your door, smart locks can also monitor who is entering your home while you are away. Smart locks are easier to install and you can easily replace them with other locks if you want. The latest smart locks offers a lot of features like voice control, web control , smart phone control etc. In this post, we are going to show you one popular smart lock system August Smart lock. Let's take a look into the features :
August Smart Lock 2nd Generation :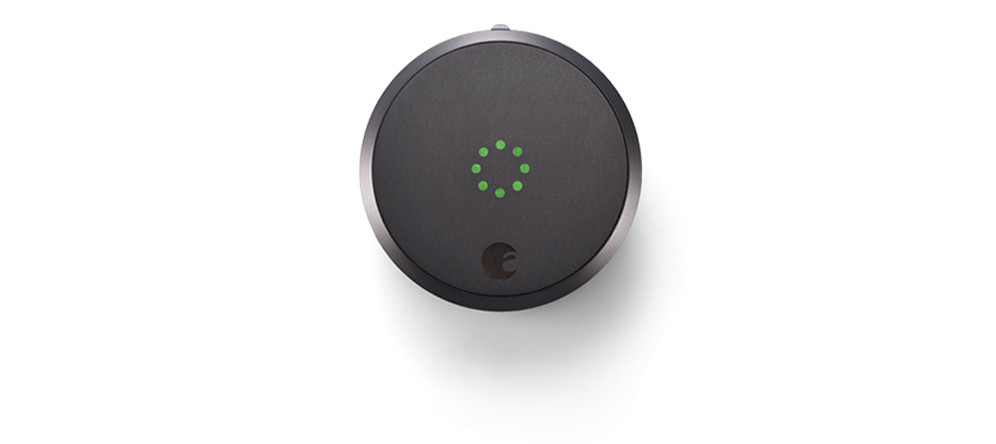 This smart lock requires 4 AA batteries to operate. When batteries are low, you will be notified on the August Application. Weight is 13.9 ounces. If you want to switch to smart lock without replacing your entire lock system, then August Smart lock is a great solution to look at.
Easy installation and Smart Phone Compatibility:
Installing August smart lock system is easier than you think. No need to replace your whole lock . Just remove the interior side hardware and replace it with the smart lock. After installation, connect it using the Android or iOS application. See this video by Ask This Old House® for more details :
Auto lock and unlock feature :
August smart lock can automatically lock the door and also it can unlock the door automatically when you approach. This feature is optional, you can turn it off whenever you want.
Virtual Keys :
If you are not at home and someone is waiting for you to come and open the door , this smart lock can make it easy for you . As it can be operated by mobile apps, you can create "virtual keys" and allow other peoples to enter .
Activity Log :
As you can create virtual keys for different peoples, this smart lock will record everything who enters and exist your home. Using your app, you will get to know everything : enter/exit time and who opens your door.
Voice control :
August smart lock is compatible with Amazon Alexa, Apple homekit and Google Assistance. i.e. you can open/close the door and check lock status using voice command. If you have an iPhone or iPad, check the lock status using Siri.
Check more info and Product Price on Amazon
image source