Lenovo has launched three VR ready gaming towers
At gamescom 2017, Lenovo has launched three VR ready Windows® 10 PCs gaming tower and one Gaming Monitor. The gaming monitor features a 24.5 inch full HD display with HDR support. Here are the specs of all:
Lenovo Legion Y920 Tower: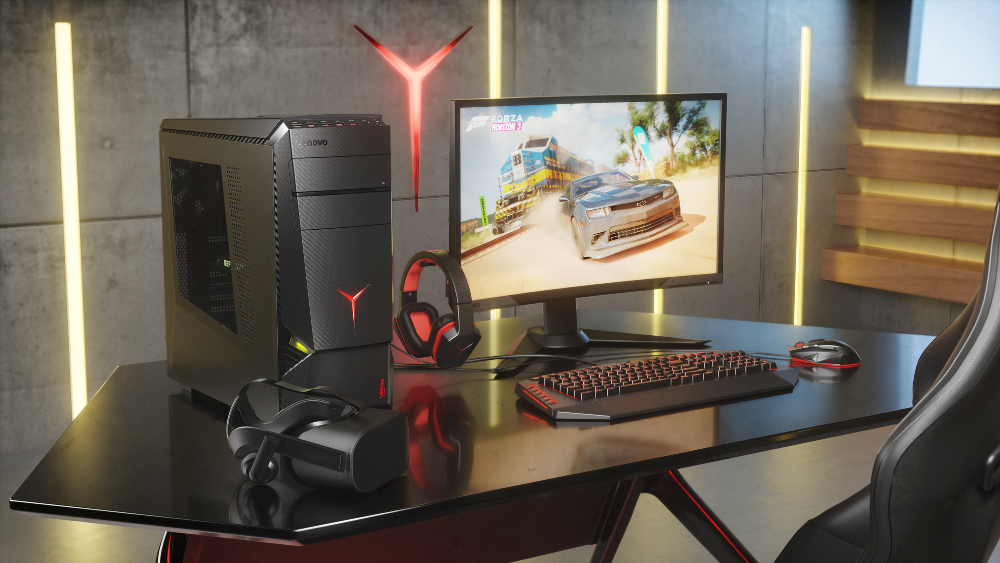 Game mode : Hard
VR-ready
runs Windows 10 and houses up to 7th Gen Intel® Core™ i7-7700K quad-core processors
Also powered by up to a NVIDIA® GeForce® GTX 1080 8GB graphics card

Optional :
Lenovo Legion Y720 Tower:
Game mode : Medium
Loaded with windows 10
up to a 7th Gen Intel Core i7-7700 processor
optional 16GB Intel Optane™ memory
up to NVIDIA GeForce GTX 1070 8GB graphics
256GB PCIe SSD and 2TB SATA HDD
Lenovo Legion Y520 Tower: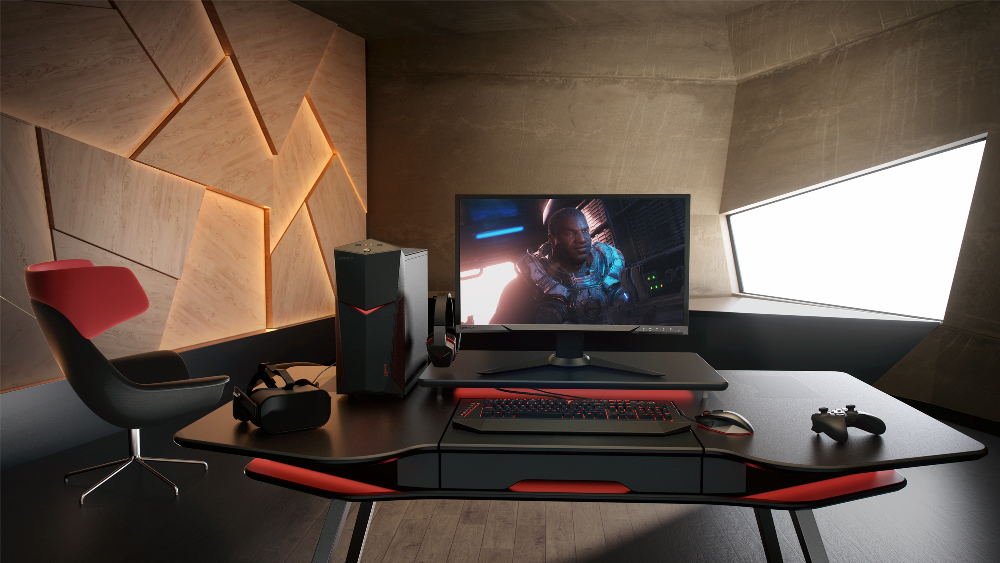 Game mode : Easy
Runs on Windows 10
support for native live game streaming through Mixer, DirectX® 12, uncapped frame rates and 21:9 wide aspect ratio
Supports Xbox Live®.
up to a NVIDIA GeForce GTX 1060 GPU
up to a 7th Gen Intel Core i7-7700 processor
Also comes with Lenovo Entertainment Hub
Lenovo Legion Y25f Gaming Monitor :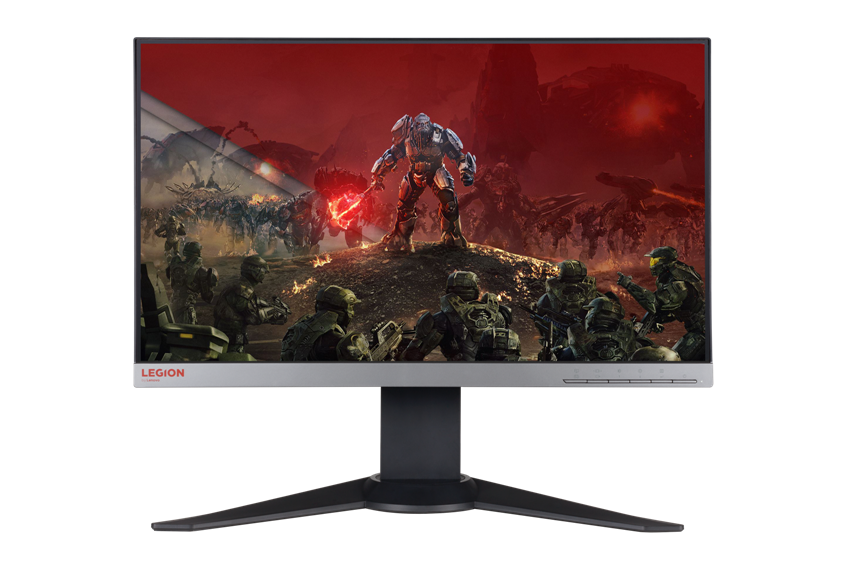 24.5-inch FHD display with a 144Hz refresh rate
Supports HDR including 400 nits of brightness
Response time : 1ms
Height and angle adjustable. One headphone hook
Availability :
All products will be available on www.lenovo.com . Y920 with overclockable DDR4 memory will be available from September 2017 starting at €2,299 , Y920 with Asetek liquid cooling will be available starting €2,399 in October 2017, Y720 in September 2017 (starting €1,299 ), Y520 in August 2017 (starting €749 ) and Y25f in Jan 2018 ( starting €299 ).
source : Lenovo