Canary Home Security Got a new update with 3 New Features
**New firmware update for Canary Home security device brings lot more new features **
Canary home security device is one of the best home security device available. Packed with a lot of features like 1080p HD recording, wide-angle lens,night vision, 90+ dB siren,motion detector etc. , this device is more than just a security camera.
Not only on hardware side, Canary has rolled out many updates over the last years. On 14th August, as published on their blog  , one new firmware upgrade is released with three new major changes. To use these features, go to Google Playstore or Apple appstore and update your canary app to V2.7.0 . What are these changes ? Let's have a look :
Improved Watch Live :
Watch live feature allows you to monitor your security device feed on your smartphone in real time. Previously around 5 seconds delay was there in this feed. But with this update, Canary has made a lot of changes in the backend to bring a virtually real-time view by decreasing the latency. The encryption of the video before uploading it on server is still there.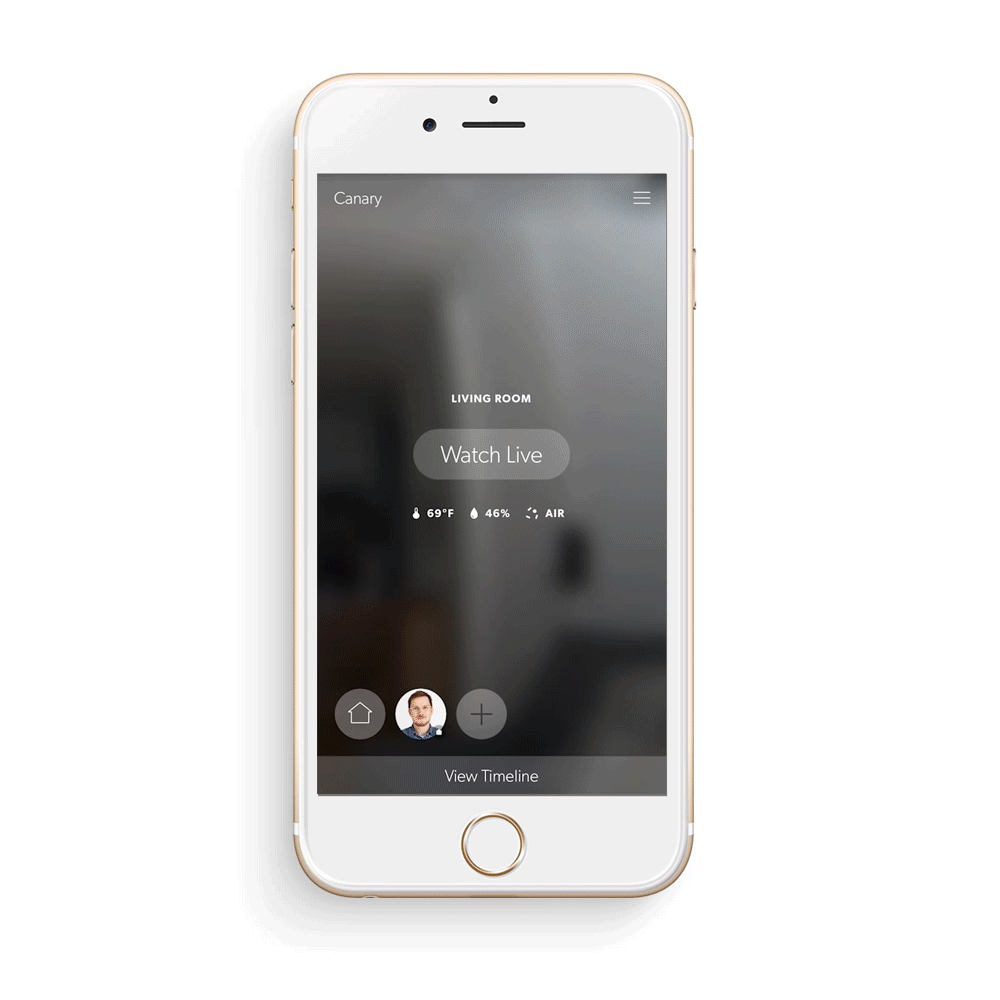 Two way Canary Talk :
Now you will be able to communicate using Canary Talk. No matter where you are, you can listen the voice and talk to anyone at your home. As shown in the below picture, press the voice button and hold down to talk and release to listen : it's like a home intercom. Even, multiple persons can also join one discussion using the app.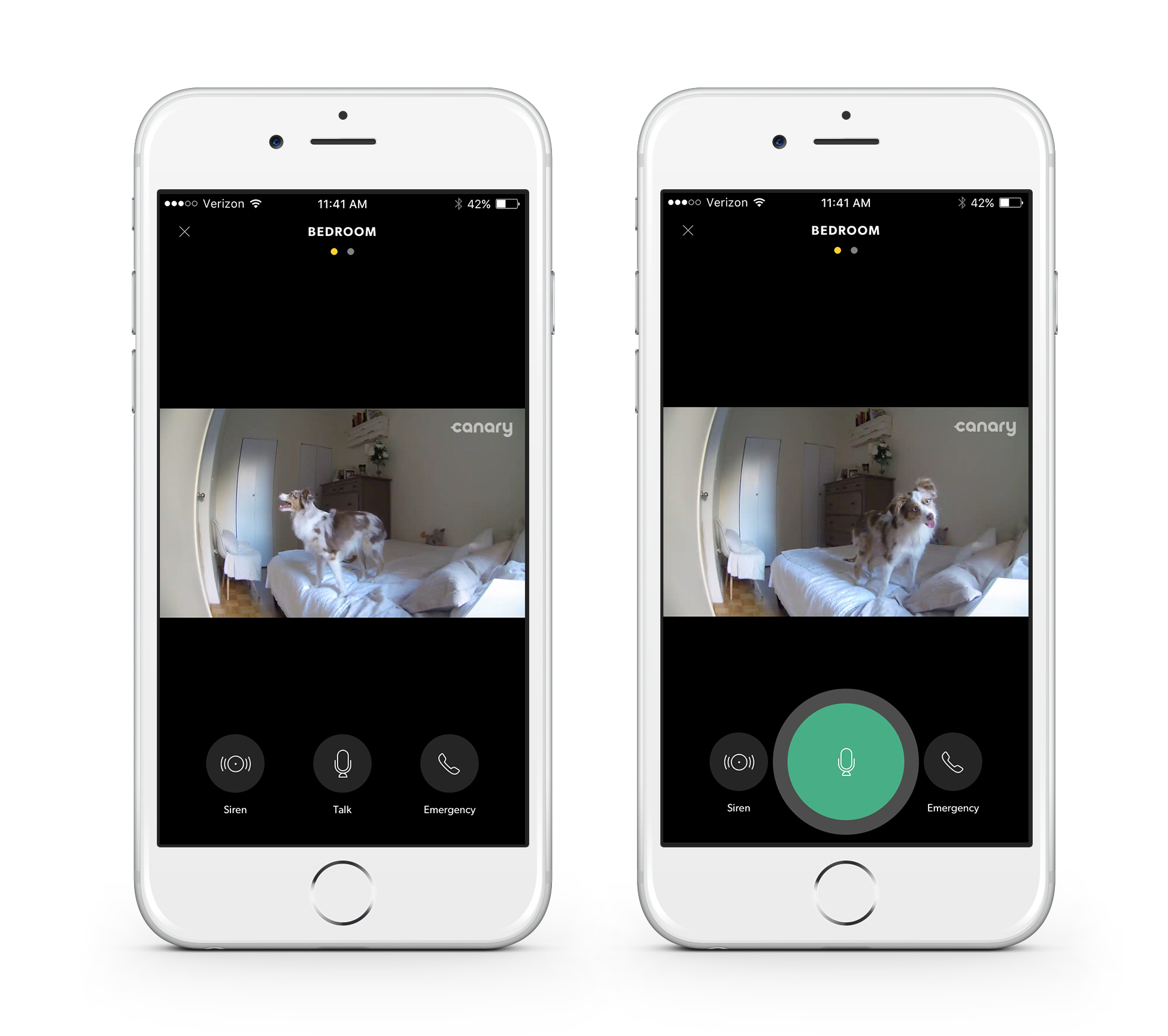 Web app Streaming :
The most important update is : video streaming is available on Web App. That means you will be able to access canary live footage by visiting my.canary.is from your computer. Isn't it great ? Suppose you are at work and don't want to use the mobile phone again and again, you can watch it directly by opening a web page.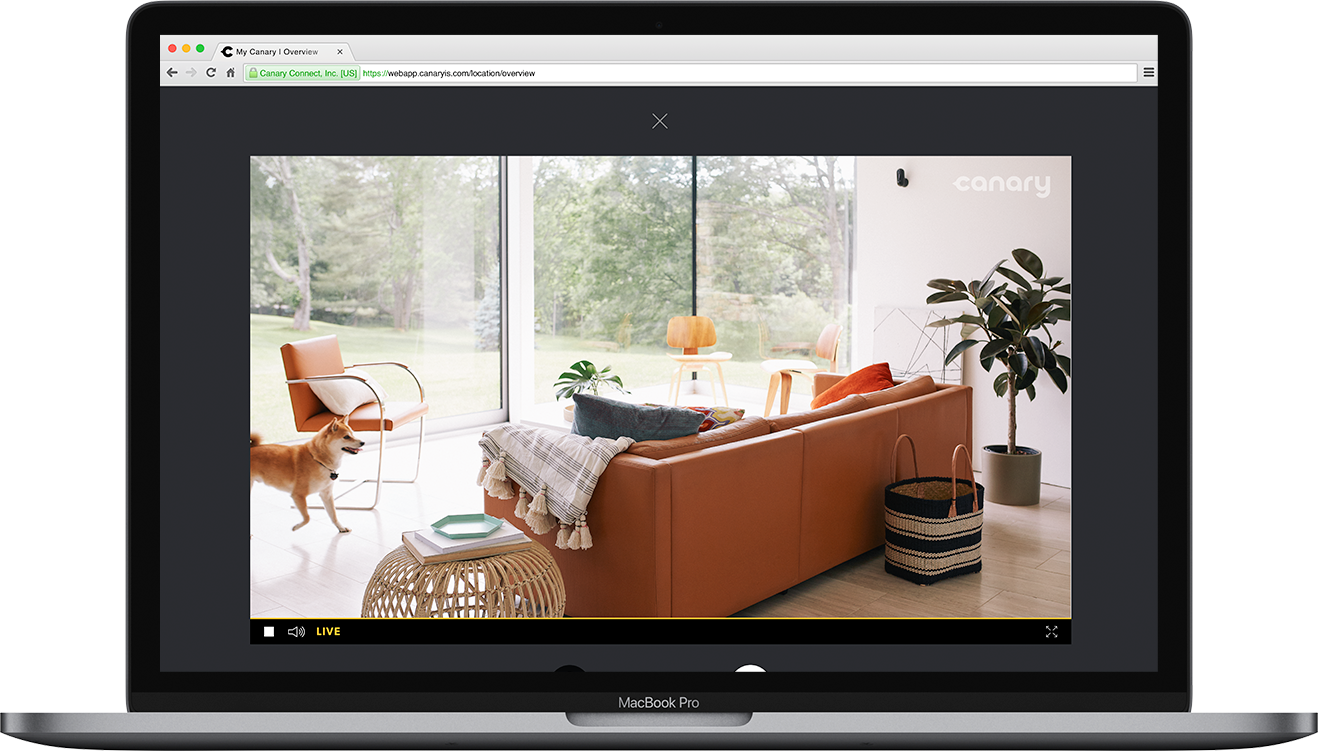 We were thinking it from the very first day : why Canary has not implemented web app yet.Not all peoples prefer to use smart phones and tablets. And, finally this feature is available now.
image source : canary.is