Acer chromebook 13 is a cheap alternative for microsoft surface
Acer has introduced two new chrome books today at the next@acer press event held in New York : Acer Chromebook spin 13 and Chromebook 13. Previously, they have released one 15" chromebook last year and Chromebook 11 this year. Both laptops were attractive and value for money at this price range.
Both Acer chromebook 13 and chromebook spin 13 comes with one 13.5-inch Full HD+ display with 2256x1504 resolution. The IPS display also comes with one 178 degree viewing angle. Also both design features a stylish durable and light aluminum body .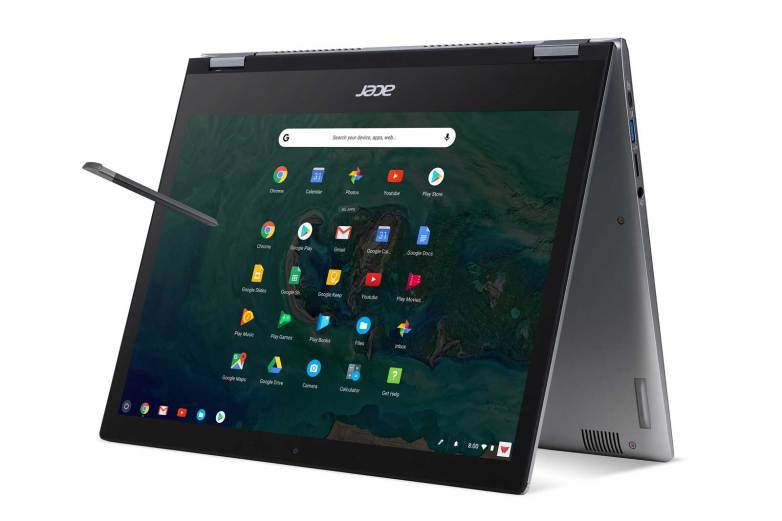 8th Gen Intel® Core™ processors, means you can play or use any applications without a single lagging. You will have the access to android Playstore . So, you can download any application that any other android device can use. Also, chrome apps are available for Chromebooks. For memory , you can choose from 16GB LPDDR3 and either 32GB or 64GB of on-board eMMC storage.
Acer claims that Chromebook Spin 13 can be used continuously up to 10 hours. That is really a good battery life for any business people or students who normally uses laptops most of the time on battery. Also, you will get one Wacom EMR stylus . You can use it like a tablet and use it for sketching , taking notes etc. Android playstore contains almost all types of applications that microsoft does. Don't you think it is a cheap alternative for microsoft surface ?
The exact price and availability will be different as per region. You can check on www.acer.com for more info.
image source : bgr.com